Woman fired after bringing laxative brownies to office party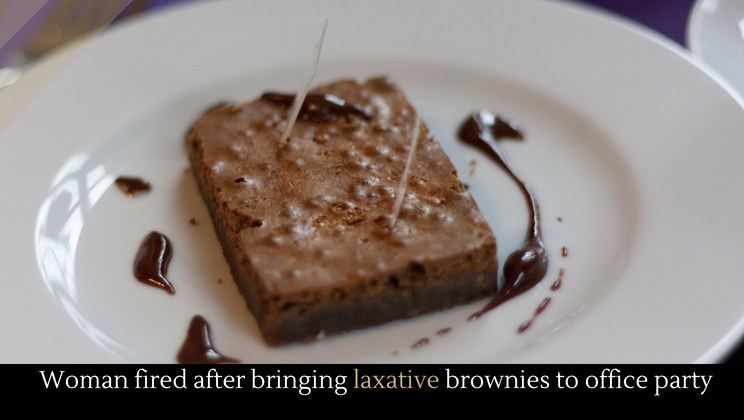 This sort of gag happens in movies from time to time. One character slips laxatives or eye drops into someone else's food or drink and, bam, the victim is hugging the toilet for a few hours. This news story is reminder that something like this isn't a funny joke. A Michigan woman was nearly arrested for putting laxatives into some brownies she brought for her rival's goodbye party. The police didn't press charges, but she definitely lost her job.
Full story at M Live.
More news.
Posted by Josh Taylor