Another study proves no link between autism and vaccines, but protests continue
Posted by Josh Taylor / March 6, 2019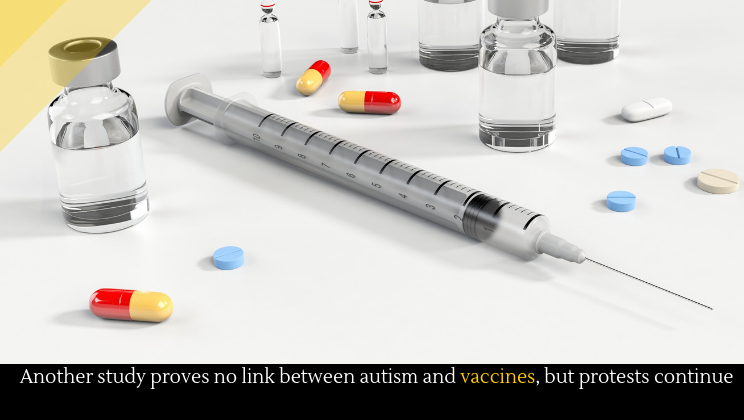 The anti-vaccine movement has become dangerous. Unvaccinated children are causing outbreaks all over the world, especially of measles. The anti-vaccination movement is spurred by the (mistaken) belief that vaccines are tied to autism. Not that it will matter, but another study has just demonstrated with a respectable degree of certainty that there is no connection between autism and vaccines.
Over 650,000 children were observed in Denmark, 95% of whom were vaccinated between 1999 and 2010. The data revealed no increase of instances of autism among both children who were not at risk of it (based on genetics) and those who were at risk for it. There have been 17 studies that confirm the same thing, but the belief that the two are linked––which began in 1998––remains.
The belief is so strong, in fact, that a group of very vocal protestors harassed the Advisory Committee on Immunization Practices, which met last week to discuss vaccination practices. Of the 165 open seats in the auditorium, at least 80 attendees were opposed to vaccines. The protestors waited through the technical presentations, and during the 75-minute comment period they unleashed.
One said, "I do not consent to handing over my God-given children to the government of the United States of America. How is a vaccine that caused my son's intestines to fold in on itself and almost die safe and effective?" This woman's child suffered a 1:100,000 side effect of a vaccine––though it may have been caused by the disease itself.
More health stuff.