Chinese Muslims now in forced-labor camps
Posted by Josh Taylor / December 18, 2018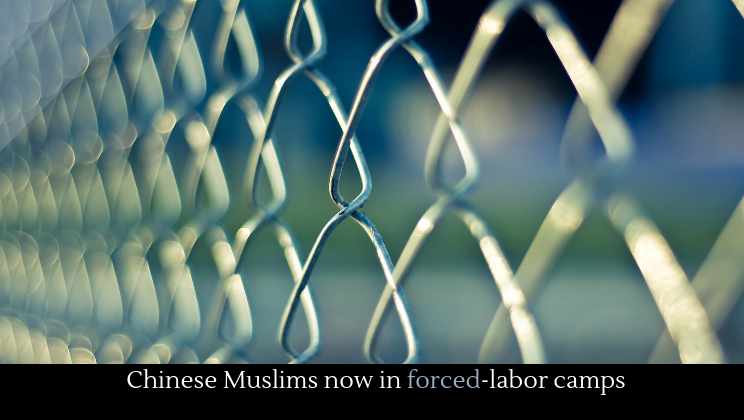 The Chinese have taken another (goose)step in their march towards genocide.
We have already argued that the Chinese are committing cultural genocide against the Uighur, an ethnic minority comprised mostly of Muslims. Recent news suggests that Beijing's policy against the Uighur is following a trajectory similar to the evolution of the Holocaust in Nazi Germany.
As many as one million Uighurs are currently being held in secret concentration camps: "The allegations came from multiple sources, including activist group Chinese Human Rights Defenders, which said in a report last month that 21 percent of all arrests recorded in China in 2017 were in Xinjiang."
The Washington Post has pointed to the Uighur Human Rights Policy Act of 2018, a bipartisan act that "would mandate a report to Congress identifying Chinese firms contributing to the camps and ubiquitous surveillance systems in Xinjiang, perhaps leading to the sanctioning of these companies, and would empower the FBI to track down Chinese officials responsible for harassing Uighurs in the United States."
The workers in the camps are allegedly making sportswear for United States companies:
The Associated Press has tracked recent, ongoing shipments from one such factory inside an internment camp to Badger Sportswear, a leading supplier in Statesville, North Carolina. The shipments show how difficult it is to stop products made with forced labor from getting into the global supply chain, even though such imports are illegal in the U.S. Badger CEO John Anton said Sunday that the company would source sportswear elsewhere while it investigates.
More news.