Mark Zuckerberg's privacy essay draws criticism
Posted by Josh Taylor / March 11, 2019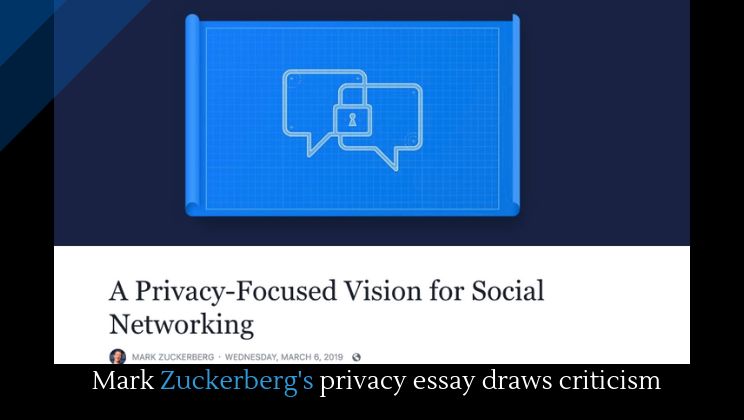 Facebook has enjoyed a brief respite from all of the bad publicity it suffered a few months ago. At that time, employees reported that Facebook was being torn apart from within, with pro-Zuckerberg and pro-Sandberg factions feuding. Facebook was also grossly negligent in the genocide in Myanmar, and suffered other international scandals. But underneath it all, tension was building in a major fault line: privacy. One expert even said that the end of Facebook might be near because of its terrible mishandling of  privacy.
Zuckerberg is no dummy. He knows that his company has mishandling privacy––he knows because they did it on purpose, in order to make money. But now that the company has expanded around the world and makes an obscene profit, Zuckerberg is ready to address the privacy question. In a recent essay, Zuckerberg proposed a social media platform that is more like WhatsApp insofar as it focuses on messaging and sharing information with close friends.
According to Technology Review, however, "Zuckerberg's essay is a power grab disguised as an act of contrition." Zuckerberg has focused on the encryption side of privacy exclusively. He intentionally failed to address philosophical questions of privacy. Facebook still controls the means of communication, meaning that privacy is inherently limited. When you take into account Instagram and WhatsApp, in addition to this new platform Zuckerberg is proposing, Facebook has a monopoly on the free flow of communication. Tech Review suggests the answer is simple: Facebook, as a monopoly, needs to be broken up.
More tech stuff.