The Trump impeachment train is gathering steam
Posted by Robert Leonard / April 22, 2019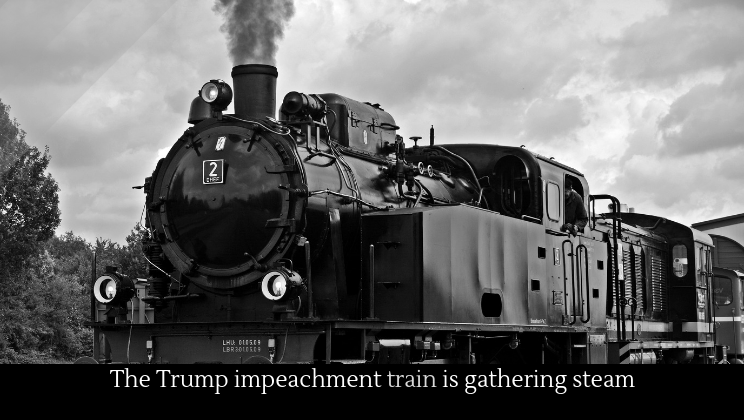 As the dust settles from the Mueller report, there is increasing talk of impeaching President Donald Trump. Specifically, Sunday morning talking shows focused almost entirely on the subject of impeachment.
Democratic chairman of the House Oversight Committee, Maryland Rep. Elijah Cummings, said that he can see impeachment proceedings coming in the future, but the time has not arrived yet. Regardless, Cummings said that Congress has to do something about the Mueller report, and if they don't Trump will feel emboldened to continue his bad behavior.
S.E. Cupp, a conservative host on the otherwise liberal CNN, has said, "This president is unfit to lead. He has shown time and time again his utter disdain for our democratic process, separation of powers, the law. He's got to go. But not by impeachment."
Massachusetts Senator Elizabeth Warren has already called for the House to initiate impeachment proceedings against President Trump. Warren, a candidate for the Democratic presidential nomination, is the first to call for such a dramatic step against the president, a move very likely to make her stand out in a crowded pack of candidates.
Alexandria Ocasio-Cortez has also announced that, in light of the report, she will be signing a resolution introduced by Rep. Rashida Tlaib calling for an investigation into whether Trump committed impeachable offenses. It will likely take a few weeks for Congress to sift through the report.
More politics.