Is Trump getting worse as a president, a person?
Posted by Jimmy Cooper / March 19, 2019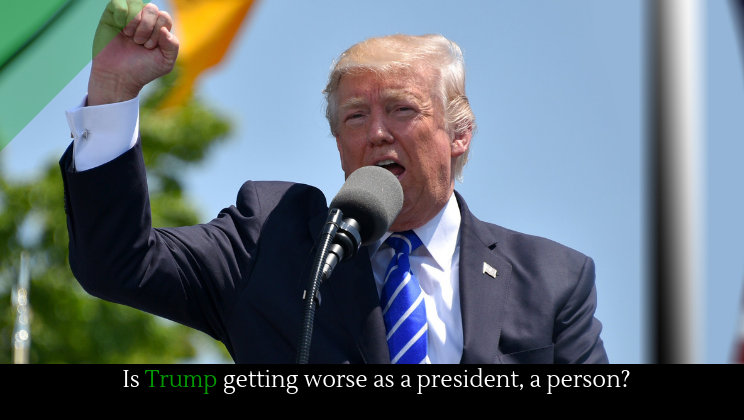 For half the United States population, the president is doing a great job––and he has been since the first day. For the other half, however, the sky is falling––and it has been since the beginning. But during the past few days, it seems that the intensity of the anti-Trump panic is increasing.
The Washington Post holds that Trump's mental state has "frayed" since he fired Comey from the FBI, and he gets especially bad when controversy rocks the White House. In light of the Christchurch shootings and the criticism directed at Trump, it's no surprise that he seems especially unhinged. He re-ignited a beef with a dead man, John McCain. He retweeted conspiracy theories. He complained about an SNL rerun.
All of these things made Kellyanne Conway's husband, George Conway, speculate that Trump is deteriorating: "His condition is getting worse." He's referring to his earlier speculation that Trump is a narcissist.
There is also increasing discussion about Trump's ties to white supremacy. Critics suggest that Trump cannot distance himself from white supremacists because his power depends on them. Digging through Trump's tweets, Slate figured out that Trump has retweeted four white supremacists accounts that were later suspended.
More about politics.