Trump is preparing for impeachment
Posted by Josh Taylor / April 25, 2019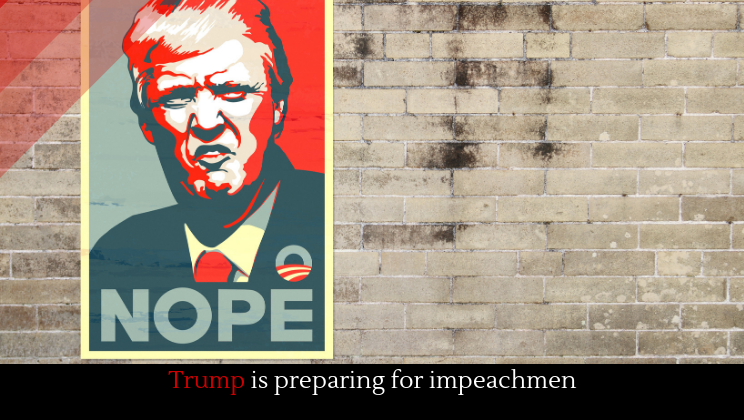 As more Republicans board the impeachment train, Donald Trump is readying himself for the inevitable.
Michael Gerson, former speechwriter for President George W. Bush, wrote in a Washington Post op-ed that House leader should begin laying groundwork for impeachment. He argues that it is their duty as government leaders, and their failure to do so would invite other foreign governments (besides Russia) to meddle in U.S. elections.
The White House itself has gone eerily silent in the last month. Sarah Sanders has not given a press briefing in 43 days, the longest stretch of time in this administration's history. It's perhaps unsurprising that the White House has been silent, since they knew the Mueller report would not actually exonerate them––and, in fact, the report revealed that Sanders intentionally lied for Trump, leading the White House press corps to call for her resignation. Their silence indicates that they think that they intend to ride out the storm, but the storm is only getting bigger.
Even Trump seems to see the writing on the wall. After a long Sunday of watching TV, he was bound to see all the impeachment talk. In response, he said that he would "head to the Supreme Court" to try to block impeachment. As anyone with even vague memories of middle school civics class knows, however, the Supreme Court has nothing to do with impeachment.
More news.