Pelosi tells Trump he's not welcome to deliver that State of the Union in the House
Posted by Josh Taylor / January 24, 2019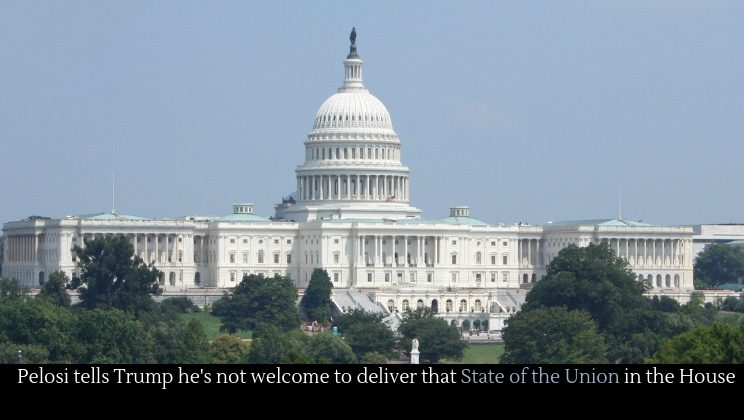 Trump sent a letter early in the afternoon declaring he would show up to deliver his State of the Union address in the House chamber next week, regardless of Pelosi's shutdown-related objections. "I will be honoring your invitation, and fulfilling my Constitutional duty, to deliver important information to the people and Congress of the United States of America regarding the State of our Union," Trump wrote. "I look forward to seeing you on the evening on January 29th in the Chamber of the House of Representatives."

It was unambiguous: Trump said he was coming, and he was challenging Pelosi to stop him.

So she stopped him. And he backed down almost immediately.
President Trump said Wednesday that he would look for another venue for his State of the Union address after an afternoon of brinkmanship with Speaker Nancy Pelosi, who told the president that he was not welcome to deliver the speech in the House chamber while the government is partly closed.