Is deleting your Facebook enough?
Posted by Josh Taylor / January 22, 2019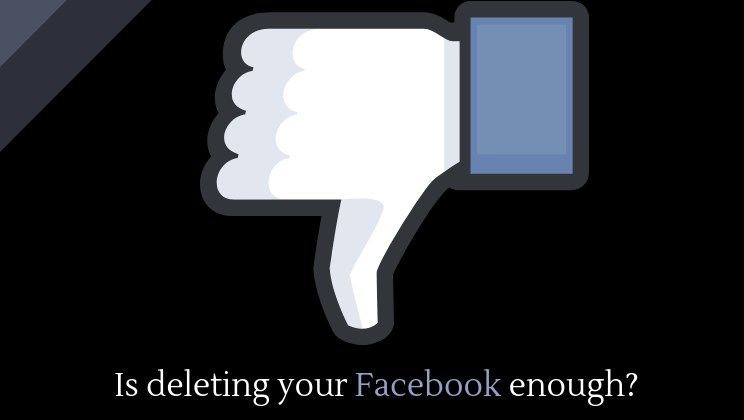 Facebook has big plans for the future. Recently, Facebook filed patents for a future-predicting feature that makes highly accurate guesses about where you'll go based on past behavior. Despite its plans, however, Facebook's end may be near––at least according to one expert. Between admitting to giving other companies access to user data and massive internal troubles, the company certainly is in trouble. In fact, all of social media is in some kind of trouble, evidenced by the increasing number of people taking "social media fasts" and the recent paranoia about the 10-year challenge being a data-mining scheme. In light of all this, some people have decided to delete their Facebook––or all social media––entirely. But is it enough?
This New York Times opinion piece suggests it's not. Deleting Facebook does not keep the company accountable for its privacy violations, no matter how many people quit. All it does is punish users.
And it's possible that #DeleteFacebook might actually play into Facebook's hands, by recasting a political issue as a willpower issue….If I were Mark Zuckerberg, I might actually relish seeing my users agonize over the question of "to delete or not to delete." Every moment they are talking about whether to walk away from the content they've created and the network they've built is a moment they aren't talking about Facebook executives being brought to justice and the company brought under proper regulation.
Naturally, this piece suggests that legislation is the only way to move forward. There is, in fact, some legal action underway. According to the Washington Post:
U.S. regulators have met to discuss imposing a record-setting fine against Facebook for violating a legally binding agreement with the government to protect the privacy of its users' personal data, according to three people familiar with the deliberations but not authorized to speak on the record.
More tech news.